Brand new design, a dark theme and an enhanced leaderboard: Meet the new Quiz!
February 24, 2020
Alexandre
New features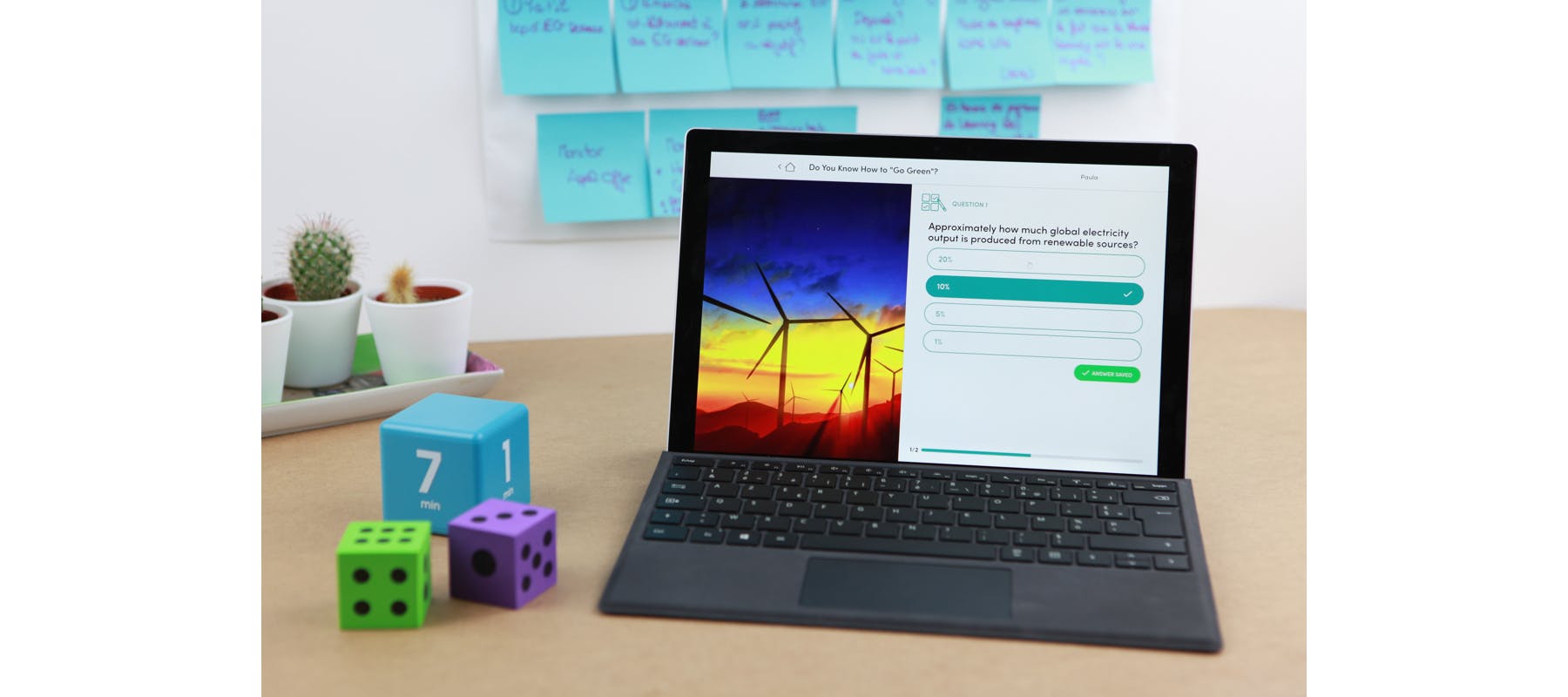 Great news! We're unveiling today the first of a string of major upgrades to the Quiz activity: the UI has been completely redesigned, significant improvements have been made in the Leaderboard and... we have a dark theme.
First of all, a quick reminder: the Quiz is one of the three activities you can create within the Stormz app (along with the Workshop and the Socializer). It's an audience engagement tool for meeting facilitators, educators and trainers to organize and manage interactive presentations, quizzes and live surveys. It works both synchronously (one question at a time) and asynchronously (participants answer the questions at their own pace).
So, what's new?
A new design:
We completely revamped the presentation mode, which now looks absolutely gorgeous on a large screen. It's also perfectly legible even if your participants are far away!

The results screens have an enhanced visual impact and, contrary to a lot of our competitors, they're scalable i.e they can cope with and manage a large number of options or answers. There is also a new "one by one" result screen for the open question type.
Sometimes the illustration contains some important information, it could be a diagram or a map for example. So participants can display it in full-screen:

The participants' screens have been upgraded to provide a new look and feel. As you can see, the new design works perfectly well on all kinds of screens, from mobile phones and iPads to giant screens:

A Dark Theme!
We can now provide visual templates that you can use in any Quiz activity to modify the look, feel and overall experience. We currently have two kinds: the standard template and the dark one, but expect more to come in the coming weeks!

The leaderboards:
Let's be honest: our first iteration of the leaderboards was rather limited. So we started over, redesigned them from scratch and now, not only do they work wonderfully well, but they also look great!

You can expect (much) more soon!
This first batch of improvements and upgrades has been sponsored by iLow. Our sister company in France, iLow is a boutique agency that designs and facilitates large innovative group meetings.
And you know what? They need more features! So stay tuned for more powerful question types and even more flexible settings in the coming months.
In the meantime, try out the new Quiz and tell us what you think!