New attachment feature: illustrate all your ideas!
August 18, 2021
Roxane
New Features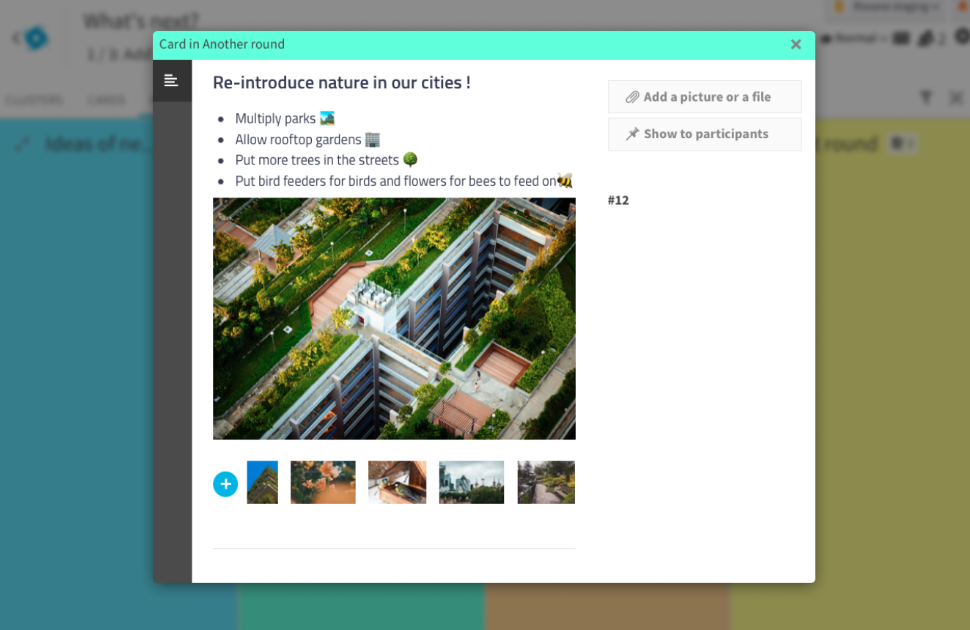 After our latest revamp of the card editor, the time had come to improve our file and image attachment feature. In two words: Files now appear in a sleek image gallery and our file attachment picker leads you directly to Unsplash to find the best pictures!
Add many illustrations, uncluttered
This new feature allows you to attach a large number of files and pictures without jamming up your card, since they're all put together in a clean and seamless scrolling gallery. Simply scroll from left to right to browse through all your card's files!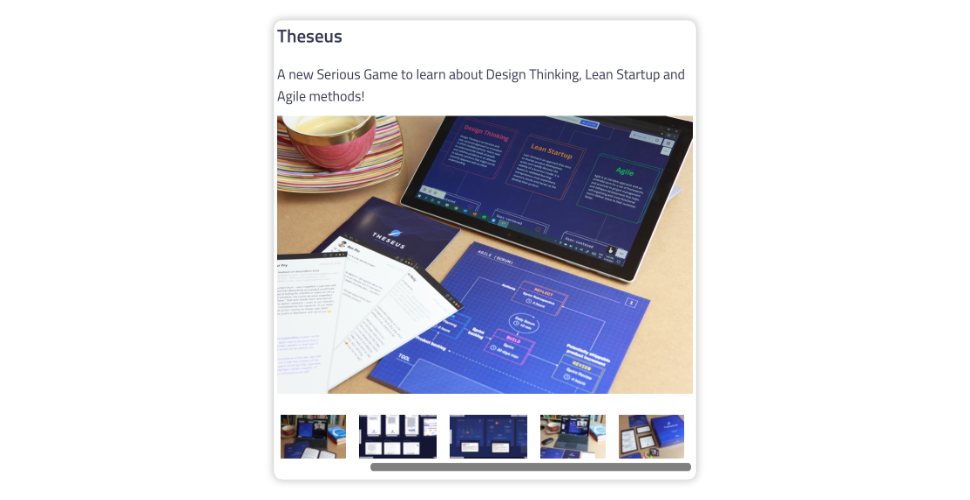 And another small enhancement: when clicking on the main image or thumbnail, the picture smoothly goes into full screen above the card (modal window). Note that this upgrade is also available for pictures in the instruction window – very convenient when you need participants to look at the details of the image.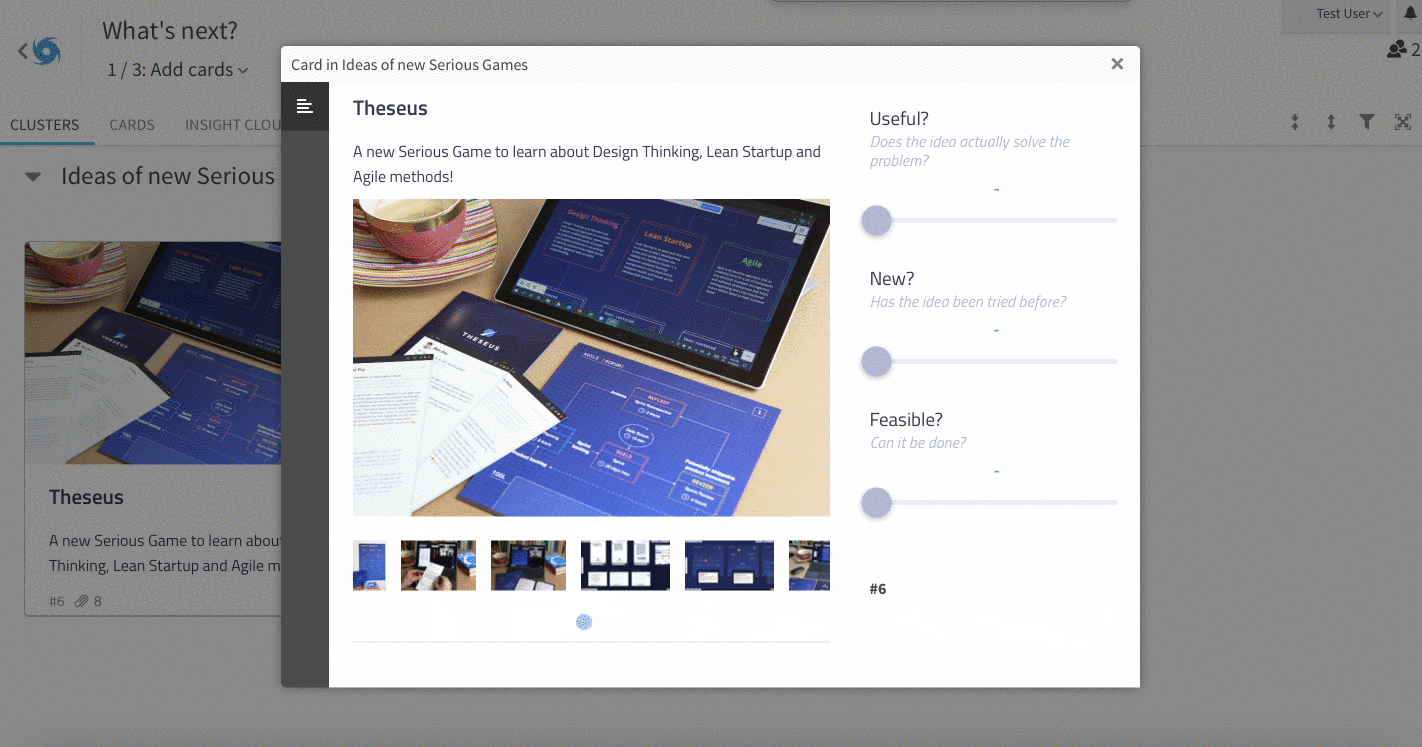 http://g.recordit.co/J4zeDQA5xY.gif
Of course, all the old features are still available: you can decide which pictures are shown in larger format or as a thumbnail in the gallery, and you can delete these pictures in two clicks.

Pick the most beautiful pictures from Unsplash!
Your participants need to illustrate their ideas, but you don't want them to lose too much time searching for the best image on their web browser? Just show them how to find the most stunning pictures directly from our Unsplash integration!
What is Unsplash? Unsplash is a website dedicated to sharing stock photography under permissive copyright terms. With a growing library of over 2 million photos, it has become one of the largest online photography suppliers. Any questions on their license? https://unsplash.com/license