New card editor: edit Stormz cards like never before!
June 16, 2021
Jules Eisenchteter
New Features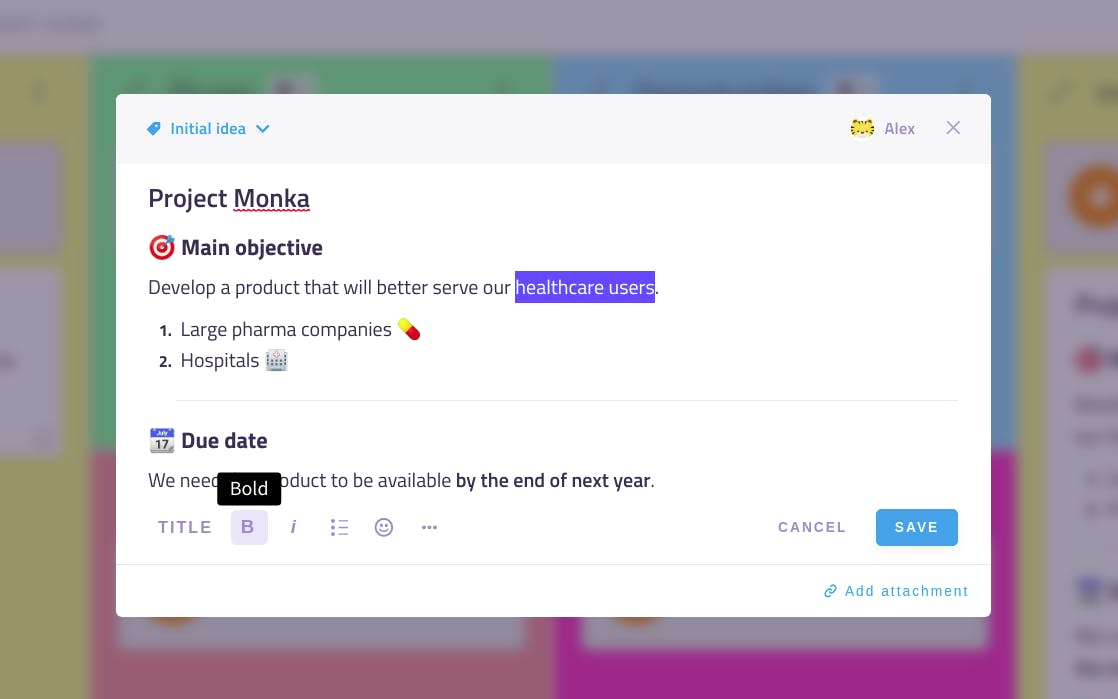 As part of our ongoing series of upgrades, we've managed to make Stormz cards even easier to use. With a little tweak that's going to make a hell of a difference!
Long story short: the title and the description of each card are now merged into one single field that you'll be able to edit and customize as much as your heart desires!
Edit away!
Over the past few months, we've been busy developing a powerful content editor that will dramatically improve the strength of Stormz cards. This new feature will allow you to choose the style that strikes your fancy in the title/description field, and let you showcase all the info you want in the most suitable and hierarchized way. You can, for instance, decide to format the text in "title" or "content" mode, insert images, links or bullet points, write in bold or italic letters, etc.
Since this is 2021, it goes without saying that you'll also be able to go crazy with your favourite emojis in the cards! We know. You're welcome.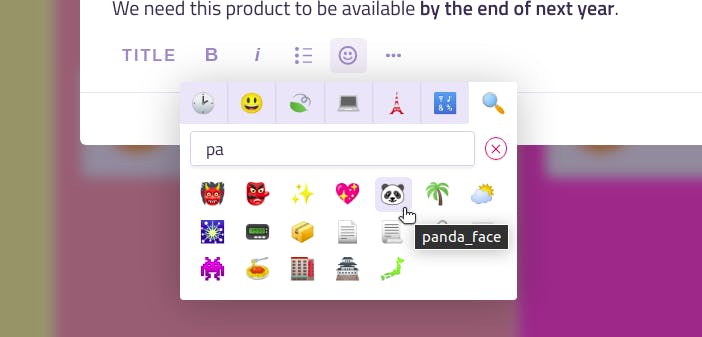 Of course all the cards from your previous workshops will automatically and seamlessly adopt the new format.
Merging title and description
In addition, creating and editing cards is now much easier! Up until now, the whole process could prove a little confusing: when creating a card, you had to write its title, skip a line to add a description and then click on the "Create card" button. If you wanted to edit the title or the description of your card, you had to do it separately.
Why do we need both a title and a description of an idea? What kind of information should I put in the title, and what kind should I add in the description field? You get the confusion it could cause.
You'll now only find one single field for title and description, with an automatic formatting to differentiate the "title" line from the "description" paragraph. And, as mentioned above, a fancy new content editor to customize it!
So, what do you think?