New feature: Broadcast messages to the participants of a Quiz activity
March 13, 2020
Alexandre
New Feature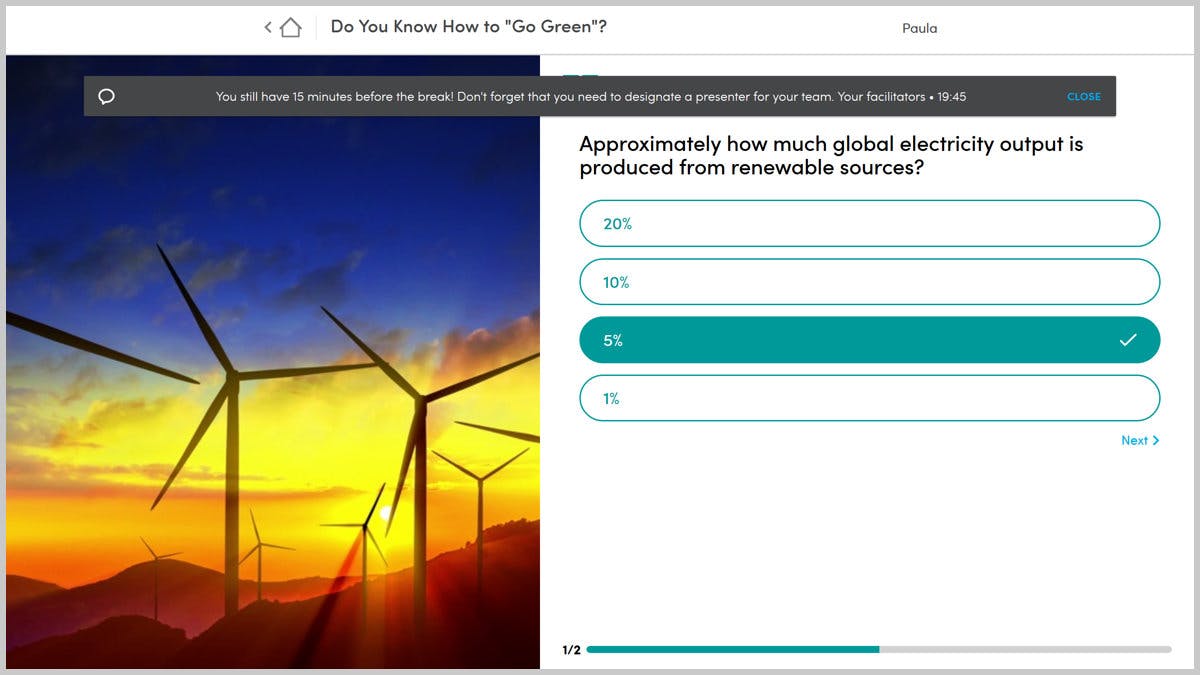 Facilitators can now send messages to one or all the participants of a Quiz activity on the Stormz app – a great way to remind participants about how much time they have left or to broadcast new instructions. Just like the features we unveiled last week, this will be particularly useful to our power users facilitating complex collaborative sessions such as remote meetings or multiple simultaneous breakout sessions.
To send a message to all the participants, go to the list of questions and click on the "Message" icon.
To send a message to only one of the participants, open the sidebar with the list of participants, find the one you're looking for, open the menu and click on "Send a Message".
The message will pop up on the participants' screen. They can dismiss it in one click. Note that there aren't any limits: you can send as many messages as you wish.
This new feature is sponsored by our sister agency iLow and is part of our secret plan to transform our Quiz activity into something much bigger... Stay tuned!