New feature: New ways to reset votes and contributions in the Quiz.
March 04, 2020
Alexandre
New Features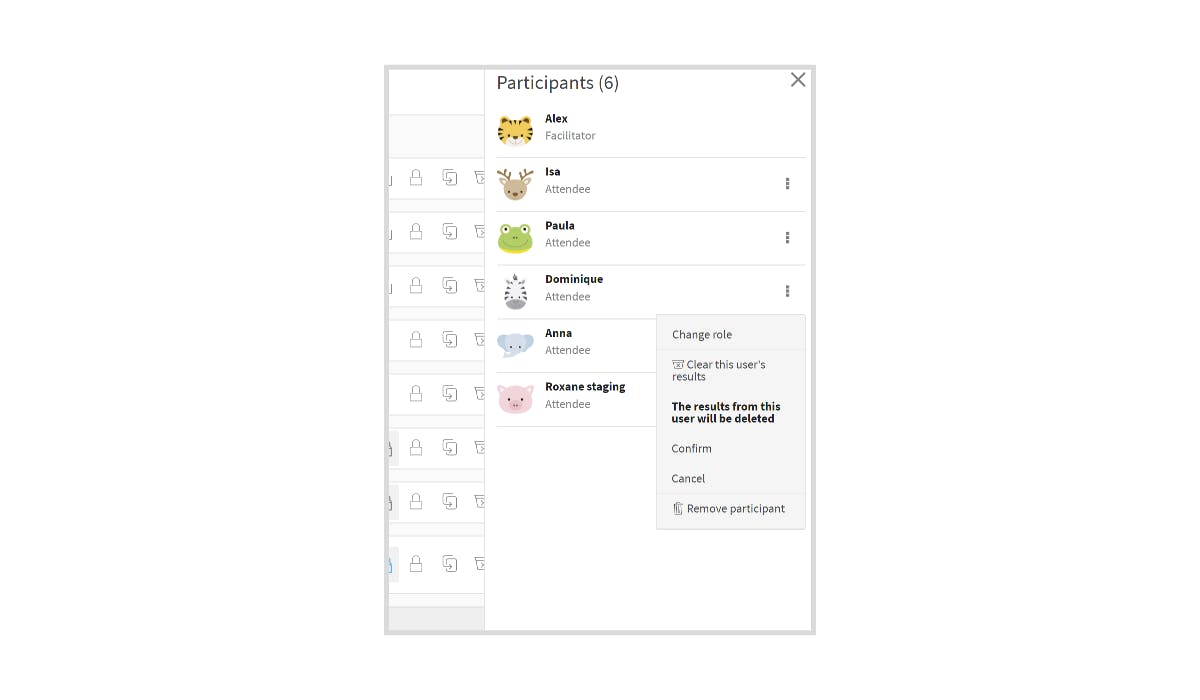 Last week, we rolled out a major upgrade to the Quiz. Now, we're unveiling two new features that will significantly improve your experience as a
facilitator:
Reset all results: To delete all the votes and contributions in the Quiz.
Reset a user's results: To delete all the votes and contributions of a specific user in the Quiz.
In addition to these two upgrades, facilitators already had the possibility of resetting the results of a specific question.
We rolled out these improvements based on our own experience of facilitating complex meetings: You might, for instance, need to run some tests and reset the results after a few seconds; you might also want to vote in front of the participants to make a demonstration before resetting your own contribution; you could possibly need to reset the vote of a specific user who has made a mistake…Stormz makes all this possible to help you focus on what truly matters: facilitating the discussion and collaboration. To our knowledge, we're the only ones offering such a level of flexibility to our facilitators.
And as we said last week, we're committed to making the Quiz activity one of the most flexible and powerful interactive slide deck applications that you can find out there. This is just another step to reach that goal.