New security feature: Password-protected activities
June 16, 2020
Ben
New features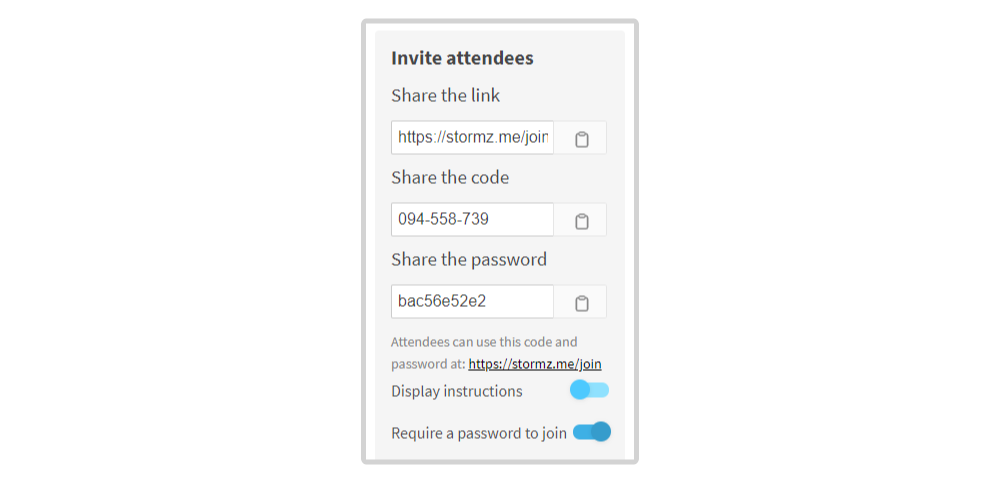 Last week, we released our brand-new auto-archiving feature. But that's just the beginning! Today, we're unveiling yet-another upgrade that will critically strengthen the security of the entire Stormz platform. We present: the password-protected activities.
As of today, new Events, Workshops and Quizzes will be protected, by default, by a 10 character password. You'll find the password in the invite panel of the activity.
This upgrade makes it extremely difficult for anyone with malicious intent to access a Stormz activity uninvited. Even more so if you archive your activities shortly after their end (or, even better, if you use the auto-archive feature).
Using passwords may, in some cases, unfortunately make it more difficult for participants to join your workshop. But you're in luck: that's precisely why we've embedded the password in the direct link feature. We have also upgraded the invite banner to display the password.
If you're doing an online workshop, you can copy-paste the direct link in the chat window of the video conference app. Quick, efficient and simple!