Stormz combines the best of low-tech and high-tech at CREA Conference 2016
April 25, 2016
Isabelle
Workshops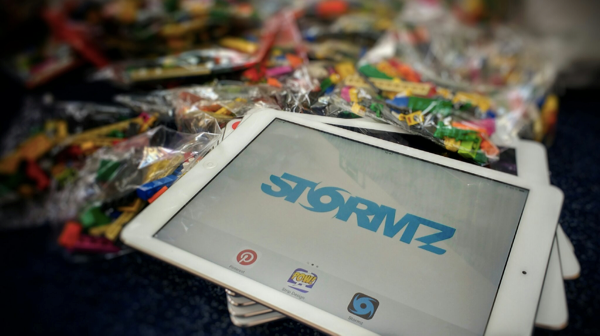 From the 13th to the 17th April, Stormz took part, for the second consecutive year, to CREA Conference organized by CREA ITALIA in partnership with CREA France. A unique experience which, this year, was dedicated to the theme "Make it happen". Undeniably, Stormz made it happen!
Attending the event in full force (with team members Cécile, Yacine, Roxane, Alexandre and Isabelle), we dived into the wonderful world of Crea Conference.
Ready, set … and we went.
This 14th edition, set once more in Sestri Levante, Italy, was an incredible inspiration for us all. 260 participants from all around the world (Canada, Mexico, Italy, Portugal, the Netherlands, USA, Hong Kong, Argentina, France…) took part to training sessions, experience labs, immersions, workshops and various discussions around a theme, drink or activities, on land or at the beach; all of which accompanied by an enormous buffet!
Stormz attended the CPS's training sessions during the first two days and found in the program multiple new techniques to unleash people's creativity. Technique to fuel creation, creation to fuel new ideas and concepts, as far as the eye can see.
On the 16th of April, Stormz organized two workshops, attracting over sixty enthusiastic participants.
Blended Creativity, the art of mixing digital tools…
In the first place, Delphine Batton from Orange Campus and Stormz cofounder Alexandre Eisenchteter co-animated a "Blended Creativity" workshop (the art of combining various digital tools to favour creativity).
Beginning with a "Mind – Body" rebalance session performed by Addie Middleton, the workshop then combined three different tools: Pinterest, Stripdesigner (comic strip app) and, of course, Stormz.
28 participants involved together in the process of imagining crazy scenarios and transcending pitchs turned this session into a complete success.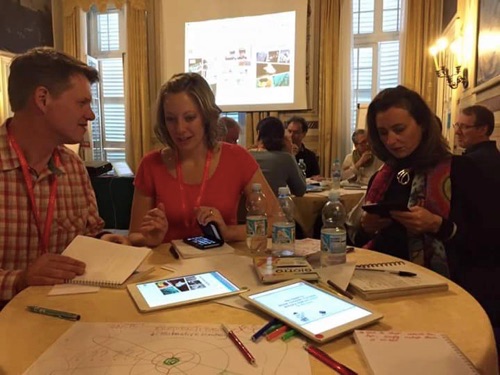 An outlook of the final output with the storyboards that were collectively improved and evaluated with Stormz: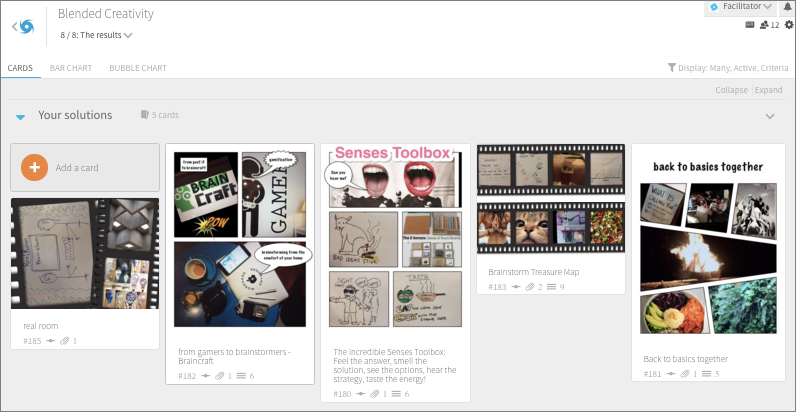 LEGO®+Stormz: when low tech meets high tech.
Katrin Elster from StrategicPlay® and Alexandre Eisenchteter then co-animated a "LEGO® SERIOUS PLAY® and Stormz" workshop, a smart and innovative way of mixing low tech and high tech. Highly stimulated by this original method, they produced out-of-the-box and most surprising ideas, which Stormz then turned into concrete action plans, with a simple click.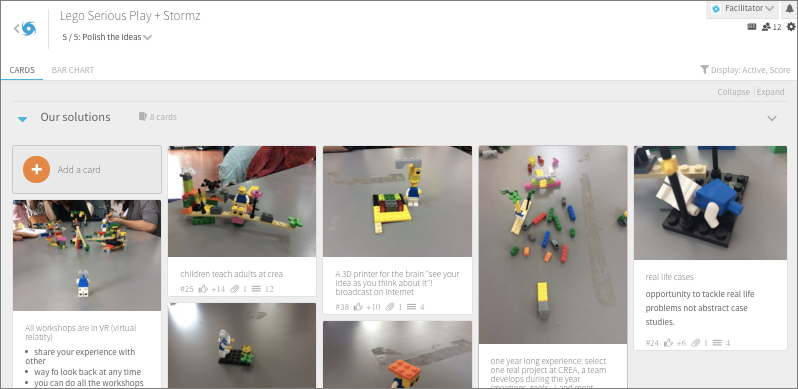 The mix of Stormz and LEGO® SERIOUS PLAY® on the theme "Crea Conference 2025" was enticing for many!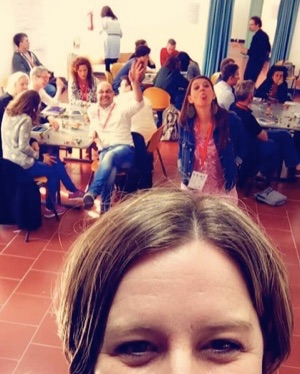 We are ready to sell our prototypes.
Thank you to all participants for making it possible.
Thank you to the Stormz team for their involvement and fantasy.
Thank you to Crea Conference for organizing such incredible events.
And special thanks to Sophie Gobet for her talent and generosity. Great!
Thanks to all of you, Stormz "made it happen".
Ciao!