Stormz Box Release January 2019
January 29, 2019
François
Stormz Box
The Stormz Box is the all-in-one system that allows you to safely use Stormz anywhere.
We have just released a new update which includes all the latest stormz.me features.
What's new?
Socializer
The Socializer is now available. To create one, click on create a Stormz on the dashboard or in an event. You can learn more about the socializer, and read the tutorial.
As always, tell us what you think about the Socializer!
Workshop
 You can now attach files to a new card directly in the modal

Cluster's color is now displayed next to the title at multiple places in the settings

Exporting and importing stormz files will preserve sections items. It also works when you copy a workshop.
Quiz
On multiple choice questions, you can now choose to display if the participant is right or wrong after responding.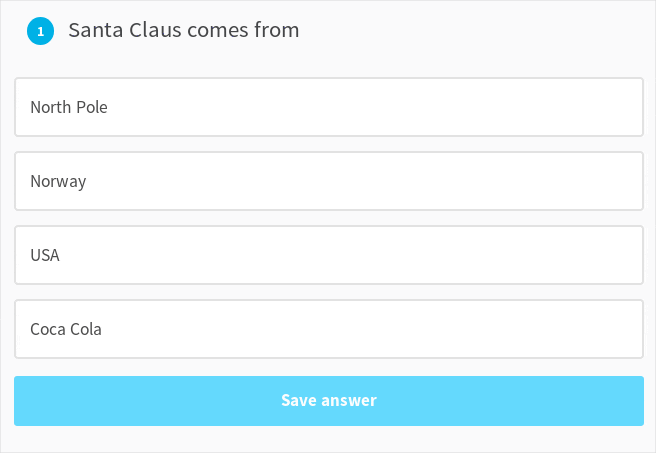 Update now
You can download and update your box by logging into your account on the Stormz Box portal.
Do you want to know more about the Stormz Box? Contact us!